Student Initiatives at Pforzheim University
The initiatives at Pforzheim University aim to enrich everyday university life and provide practical experience in various fields of study:
    Events
    Workshops
    Orientation phase
    Subject-specific projects
    Practical tasks

To make sure you don't miss anything, you can find all the dates here: Calendar of Initiatives
Our Student Initiatives:
The Börsenverein Pforzheim is a student initiative with the goal of imparting knowledge about the financial markets to its members.
For this purpose, we offer every semester the stock exchange license, in which you receive basic knowledge about the financial markets in interesting events. After these events there is the possibility to write a small test, where you will receive a certificate if you pass successfully.
Further information about the stock exchange license can be found in this video: https://www.youtube.com/watch?v=VPql429KnsA
In addition to the stock exchange license, the Börsenverein offers a lot more:
    Expert lectures (Blackrock,...)
    Workshops (bank training in one day,...)
    Excursion to the Stuttgart stock exchange
    Regular meetings, the so-called "Stammtische"
If you want to know more about us, just visit us on Facebook:
https://www.facebook.com/BoersenvereinPforzheim?ref=hl
or send an E-mail to: info[at]boersenverein-pforzheim[dot]de
CLOSE
Campus X - an initiative that offers you (almost) everything!
We see ourselves as a bridge between companies and students. And the best thing is that we have even more to offer than that!
Campus X is a student initiative that was founded in early 2003 and today has over 80 members. Entrepreneurship is a big part of our philosophy, because we act like a real service company. Every team member is important here and we offer a personal career network for this - despite the fact that you are still at the very beginning. And then there are parties, cool people and a good time!
With us, every course of study is welcome, because we have the ideal job for everyone. Are you an organizational talent? Then join our Orga-Team. You can express yourself very well and are very creative? Then the Marketing/Public Relations/X-PRESS team is the right place for you. Or are you tech-savvy? Maybe the IT and Social Media Team is the best choice for you. But that's by far not all!
Our tasks include:
Planning and implementing X-DAY, the company contact fair at Pforzheim University (the heart of our  initiative)
Publishing the "X-PRESS - the magazine of Campus X
Organizing X-TALKs, workshops and seminars that are designed to prepare students for professional life or provide support during lectures
Organization of events and internal meetings
Organizing the legendary "Campus X meets Como" party
If you are looking for an opportunity to fulfill yourself outside of your studies, then apply to join us. In return for an application you will get a bunch of nice people, a great team, awesome office parties as well as all kinds of other events and a lot of fun.
At the beginning of each semester we organize our information evenings. Are you interested? Then come by when the next one takes place! We are looking forward to seeing you!
Your Campus X Team
E-Mail: info[at]campusx[dot]org
Web: campusx.org
Facebook: www.facebook.com/campusx.pforzheim
CLOSE
Who we are:
Commeo is a student association by students for students. Our main task is to organize and carry out events at the university and in many locations in Pforzheim.
The initiative consists of about 50 active members, who come from all courses of study and semesters.

Our main events include:
The Newie-Party (the biggest event in the semester, where we get all new students on board)
The O-Phase (introduction weeks for the newies)
Nachtrauschen (pub crawl through Pforzheim's bars and clubs)
Internal university events (award ceremony, speed dating on study information day)
End-of-semester parties, etc.
Internally, we also do a lot of activities, further education and have fun.
Who we are looking for:
You should have a desire for parties and want to get involved in an initiative.
You want to come up with ideas and creative contributions to our events and enjoy organizing event.
You want to get to know the nightlife of Pforzheim from the other side and make many connections with the bar and club scene.
You are looking for new friends besides your studies, who will soon become your family.
We have aroused your interest? Great! Then just drop by the initiative office (W1) or our info evening and learn more about us over pizza and something to drink.
It will be the best decision you will make in your studies.
You can find more information about current events and projects on Instagram (commeo_pf) and Facebook (commeo e.V.).
We hope to meet YOU soon!
E-mail: info[at]commeo-ev[dot]de
Phone: 07231 28-6335
CLOSE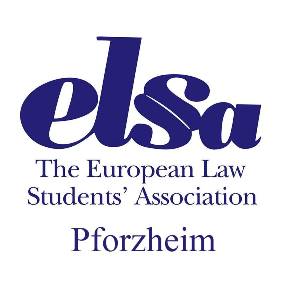 ELSA, The European Law Students' Association, is the world's largest law students' association and offers law students, trainees and young lawyers the opportunity to get involved and further their education. International understanding, the education of socially competent lawyers, academic work and practical relevance are the cornerstones of ELSA's self-image.
As a pioneer in university education, ELSA offers both academic and highly practical activities during studies, including experience abroad, international communication, organization of projects and soft skills.
Through intensive exchange on a European level, ELSA enables law students from all over Europe to get in touch with each other and become active together. The members of ELSA-Pforzheim e.V. also benefit from the Europe-wide network with 30,000 members at over 220 universities in 41 countries."
E-Mail: elsa[at]hs-pforzheim[dot]de
Facebook
CLOSE
Entrepreneurs Pforzheim is a student entrepreneurial association that has made it its mission to promote the start-up scene in Pforzheim and beyond.
As a university location between Karlsruhe and Stuttgart, Pforzheim offers an optimal ecosystem to become entrepreneurially active. Entrepreneurs Pforzheim would like to offer its members a variety of opportunities to learn entrepreneurial thinking and acting.
As an interface to institutions in this scene, the Entrepreneurs Pforzheim form a platform for creative exchange between entrepreneurially interested students, founders and experts. The focus on team foundations is in the tradition of successful Pforzheim start-ups and underlines the networking character of the student association.
Entrepreneurs Pforzheim regularly organizes networking events and seminars on the topic of entrepreneurship.
We are always looking for motivated people and if you want to join us, just send us an email or a message on Facebook.
We are looking forward to meeting you!
Entrepreneurs Pforzheim
 
E-Mail: info(at)entrepreneurs-pforzheim(dot)de
Homepage: www.entrepreneurs-pforzheim.de
Facebook: www.facebook.de/EntrepreneursPforzheim
CLOSE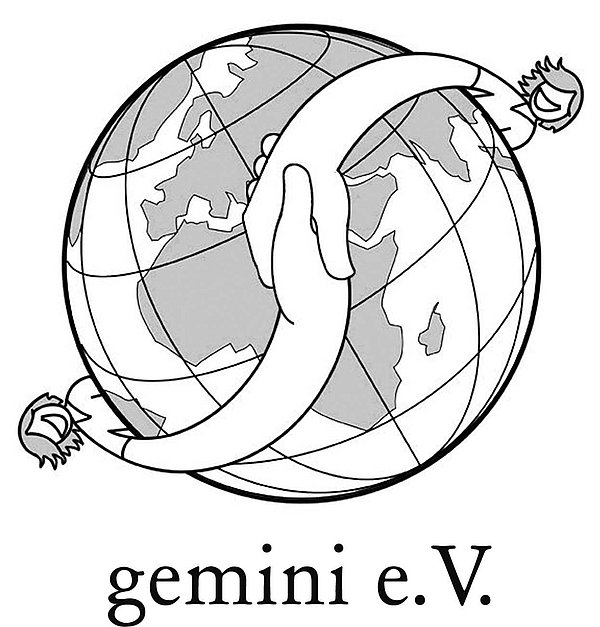 Gemini is an independent student initiative that takes care of exchange students at HS Pforzheim.
What does that mean? The whole initiative is divided into four different teams: The Buddy Team, the Event Team, the Excursions Team and the Marketing Team. So there should be something for everyone!
Our Buddy Team ensures that every foreign student is assigned a German Buddy (i.e. a twin, Latin "gemini"). This person takes care of his exchange student before the semester starts, answers questions and helps him to find his way in Germany. However, it is not a requirement to be a Gemini member to be selected as a German buddy. During the semester, the buddies can of course decide for themselves what and how much they want to do together. However, some friendships have already developed here and fun is guaranteed in any case.
The Event Team is responsible for entertaining the exchange students through various events at the university and encouraging them to exchange ideas and meet new people. For example, the so-called speed dating at the beginning of each semester is great fun, where Germans and internationals can get to know each other intensively. We decide every semester which events we will hold. Your creativity is in demand!
If you prefer to organize and carry out trips to the surrounding area or multi-day excursions to larger German cities, the Excursion Team is certainly the right place for you. Here, too, we are always looking forward to new ideas and exciting destinations!
Our Marketing Team is also looking forward to creative minds who like web design, study advertising or just want to promote Gemini and bring it to the public.
What do you get out of working at Gemini?
Getting to know other cultures, intercultural exchange
Improve your language skills (especially English, Spanish, French)
How much time you contribute is entirely up to you
...and of course it is a lot of fun!
If you are interested in joining us, just contact us by e-mail.
We are looking forward to you!
E-Mail:gemini[at]hs-pforzheim[dot]de
Homepage: https://www.gemini-pforzheim.com/
CLOSE
initiAID is an initiative founded by students in 2013 and at the same time a non-profit association based in Pforzheim.
Our mission
We help people in need by turning our ideas into real projects. Together we build a solid foundation with them on site and support them until they can continue the work independently and become a functioning institution. This approach makes our actions particularly sustainable and effective.
We enable students, especially those at Pforzheim University, to become socially involved in the initiative in Pforzheim or to gain formative experience and assume social responsibility in project assignments. This commitment provides students with a basis for ethical and responsible action, especially for future work in the respective corporate contexts.
Furthermore, it is our concern to make people in Germany aware of social grievances and to sensitize them with regard to these.
Do you have the will to make a difference?  Then you've come to the right place!
Our vision is to offer a perspective to needy people worldwide. For this we need every helping hand, every idea and many volunteers who want to make a difference together with us.  As an active member, you can take on a different perspective during your studies and contribute and expand your interests and skills in a variety of ways.
Have our ideas convinced you and would you like to support our work?
Then become a member now and create a perspective for people in need together with us. Send us your completed membership application to the email address below. You can find the membership application here: http://www.initiaid.de/index.php/downloads/
Volunteer abroad
You are convinced of our projects and want to advance them for 3 to 6 months together with us? Then send your English letter of motivation and your current CV to bewerbung(at)initiaid(dot)de
Of course, we will support you in the preparation of your assignment as well as during your stay on site. If you have any questions about volunteering or our projects, just contact us. We are looking forward to your application!
Your initiAID team
 
Mail: info(at)initiaid(dot)de
Web: www.initiaid.de
Facebook: www.facebook.com/initiAID
CLOSE

Persolve e.V. is a student initiative at Pforzheim University. We offer various trainings and workshops on soft skills and application management every semester.
Our offer for students includes:
Presentation training
Application portfolio check
Individual application portfolio check
Job interview training
For each offer we have a separate team, in which you can actively participate as a member of Persolve.
you can actively participate. This gives you the opportunity to directly apply the contents of your
or to look beyond the end of your nose.
In addition to HR Management students, students from all majors and semesters are of course
and all semesters are welcome. You also have the opportunity to get involved creatively in the
"PR" and to work together on new advertising strategies for the initiative.
for the initiative.
Have we piqued your interest? Then just have a look at our Facebook page
or send us an email directly. You are also welcome to drop by at the beginning of each
You are also welcome to visit us at the beginning of each semester at our information evening and get to know the whole team.
We are looking forward to meeting you!
E-Mail: info.persolve(at)hs-pforzheim(dot)de
Homepage: www.facebook.com/persolve
CLOSE
Remedy e.V. is a student initiative that was founded in March 2013 by seven students at Pforzheim University. We deal with topics related to the environment and sustainability and want to play an active role in making our planet a little bit greener.
With the Fair-O-Mat, a mechanical snack machine that works without electricity and is filled exclusively with Fairtrade and organic products, we create the opportunity for sustainable, environmentally friendly snacking during study breaks or simply for in between. This is our contribution to the concept ''Fair Trade University''.
Our Edible Campus Team is greening the campus with flower pots in which especially herbs and vegetables are grown. This not only tastes good, but also creates awareness for a consumption- and especially plastic-free life.
Through the posts of our social media team about our activities, but also, for example, recipes, facts about our environment, etc., we provide an overview on the topic of sustainability and inform about upcoming dates and events.
One of these regular events is the trash collection campaign, which we sometimes also carry out together with other initiatives. Students as well as employees of the HS Pforzheim can get involved, but the participation of non-university volunteers is also welcome.
In addition, internal events and festivities organized by our event team, some of which are open to the public, ensure a lively exchange of ideas.
Sustainability is about sticking with it, not perfection, so stick with us!
E-Mail: remedy.ev(at)gmail(dot)com
CLOSE
Rennschmiede Pforzheim - racing feeling on campus
Did you know that the most renowned universities and colleges worldwide build their own formula racing cars and compete against each other with them? More than 500 teams face tough competition at Formula Student, an international motorsport competition. And right in the middle of it all is Pforzheim University's racing team!
Students from all three faculties (Engineering, Business & Law, Design) are working together on a fantastic idea and a big goal: to beat the competition from all over the world with their own formula racing car.
The Rennschmiede team travels with the race car to various Formula Student events in Europe. Everyone works hand in hand for several days to achieve the best possible result - a unique experience that welds people together!
Ahead by a nose through quality
Enthusiasm for technology and craftsmanship are required for the development, design and production of the race car. The Rennschmiede Pforzheim can only be successful at Formula Student if the overall concept is right. That's why students from the faculties of Design and Business & Law are enormously important. Courses such as Industrial Design and Transportation Design are in great demand for the design of the race car. Our experts from Human Resources Management, Finance and Accounting, Marketing, IT, etc. from the Faculty of Business & Law take care of the entire organization and execution.
In short...
Who are we? Rennschmiede Pforzheim e.V., founded in 2009
Where to find us? Container in front of the technical building
What do we do? Develop, screw, manage, ...
Why? Because it will be the best time of your studies and will open career doors for you.
Who are we looking for? Students of all faculties and courses of study who are enthusiastic about motor and racing sports and who bring motivation, commitment and team spirit with them. It doesn't matter if you want to try your hand in your field of study or somewhere else entirely.
Fancy some horsepower?
We are looking forward to meeting you!
Mail: join.us(at)rennschmiede-pforzheim(dot)de
Homepage: www.rennschmiede-pforzheim.de
Facebook: www.facebook.com/rennschmiede
CLOSE
Sonar, nautical: a navigation and distance measuring device working with sound or ultrasound; used, among other things, for locating (e.g. submarines, shoals, icebergs) and determining speed over ground.
SONAR e.V. has set itself the goal of combining the theoretical content of studies with practical experience in order to better prepare students for professional life. In various studies the knowledge from the lectures is applied and in project management teamwork and independent work as well as dealing with different customers is trained. Through the cooperation of students from different semesters, methodical knowledge and special skills, such as the use of PC programs or tools for data collection, are passed on. In addition, a network is created between the students themselves and the alumni of the university.
The Mission
The initiative, founded in 2006, acts as a student market research institute at Pforzheim University and offers the services of a full-service agency both internally for the university and externally in the free economy. The tasks range from the development of the research design and the selection of the survey methods to the actual collection, evaluation and analysis of the data to the presentation of the results and advice for further action steps. The projects are worked on in teams and also make use of the scientific and technical facilities of the university.
The Crew
The teams are formed by students from different semesters and with different levels of knowledge. And so all students at Pforzheim University who are interested in market research are welcome to join SONAR e.V. - regardless of their previous knowledge or number of semesters. After all, the aim is not to work particularly profitably, but to gather experience together and pass on knowledge.
If you have any questions, want to have a closer look at SONAR e.V. or want to join the crew, just send us an email. You can also find more information and contact addresses on our Facebook page.
E-Mail: sonar-research@gmx.de
CLOSE
Pforzheim also has a UNICEF university group in which young people are committed to the work of the United Nations Children's Fund.
UNICEF's mission is to contribute to the maintenance of peace, the solution of humanitarian problems and the development of respect for law and justice for all peoples in accordance with the United Nations Charter - without distinction as to race, sex, language, religion, political opinion, national or social origin, property, birth or other circumstances.
Through its work at Pforzheim University, the UNICEF University Group aims to make students aware and sensitize them to the grievances and needs of people around the world.
Through the UNICEF Student Group, students are informed about humanitarian problems and educated about the various relief activities and projects of UNICEF. Likewise, the UNICEF student group serves as a contact and point of contact for all students who would like to become active for UNICEF.
If you are interested in joining, we would be happy if you simply contact us.
CLOSE
The VWI Hochschulgruppe Pforzheim e.V. is an association that aims to support the students of the industrial engineering program as well as students of all disciplines at Pforzheim University through
Case studies
Business games
lectures
seminars
workshops
Company visit
Excursions
as well as further offers such as teambuilding measures, fireside chats, ...
in cooperation with science and economy to lead students from the university into practice and to prepare them for their professional life. These events are designed to give students the opportunity to establish contacts with companies, professors and other students.
One can quickly profit from this network, both during one's studies, when looking for internships, when starting a career, changing jobs.
With us, everyone gets the opportunity to implement ideas on their own responsibility. The experience gained in this way is very valuable for later professional life.
Through active participation, students can further develop their personality by learning important soft skills such as teamwork, motivation and responsibility.
E-Mail: info(at)vwi-pforzheim(dot)de
Homepage: www.vwi-pforzheim.de
CLOSE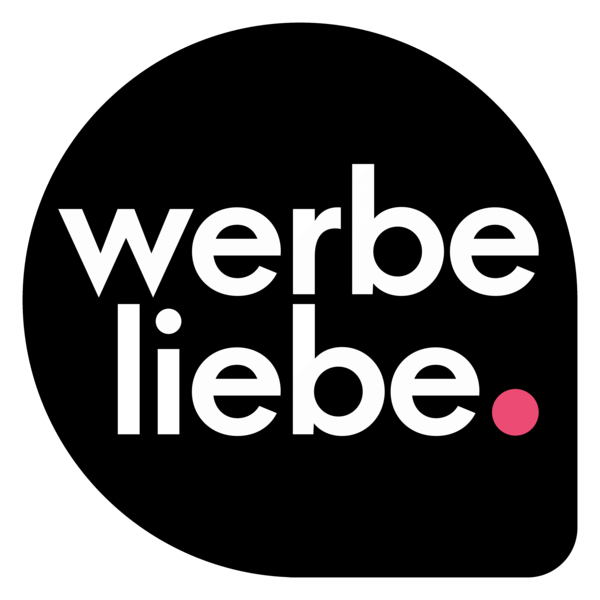 Werbeliebe is a communication agency founded by students of the HS Pforzheim. Our members work interdisciplinary in teams of the different areas:
Client projects. Real clients, real projects.
REFILL - the brand event. An annual workshop with Germany's agency elite.
MD - Marketing Digest, a magazine published every semester, but currently available as an advertising blog on the website due to Corona.
Internal teams: e.g. self-communication, blood donation and "Digitalliebe". Responsible for communication and events of the Werbeliebe.
Werbeliebe offers students valuable practical experience in the areas of consulting, project management, strategy, creation and production while they are still studying. In addition, students have the opportunity to make great new contacts through the initiative. Werbeliebe was founded in 1998 and has been run under self-administration ever since. We currently have more than 200 members. Former Werbeliebe members include well-known personalities in the communications industry.
Excerpt of our reference clients: Sparkasse, DRK Baden-Württemberg, Klinikum Pforzheim, FreshSub, Ferrero, Pforzheim mitgestalten e.V.
Excerpt of our REFILL participants & clients: Scholz & Friends, Jung von Matt/Neckar, BBDO, Serviceplan, TBWA, Saatchi & Saatchi, Leo Burnett, Zum Goldenen Hirschen, Ogilvy & Mather, Philipp & Keuntje, Heye, Avance, Thjnk, WWF, Marlboro, Ferrero, 1&1, UNICEF, DRK Baden-Württemberg, Deutscher Kinderschutzbund.
Would you like to get to know us a little better? Feel free to send us an email with your request to info@werbeliebe.de.
We look forward to hearing from you!
Phone: +49 (0) 7231 286277
Fax: +49 (0) 7231 286666
Mail: info@werbeliebe.de
Web: www.werbeliebe.de

Facebook: www.facebook.com/werbeliebe
Instagram: www.instagram.com/Werbeliebe/
CLOSE
You want to become a recognized student initiative?
In the following document (in German) you will find some information about the application and recognition process.